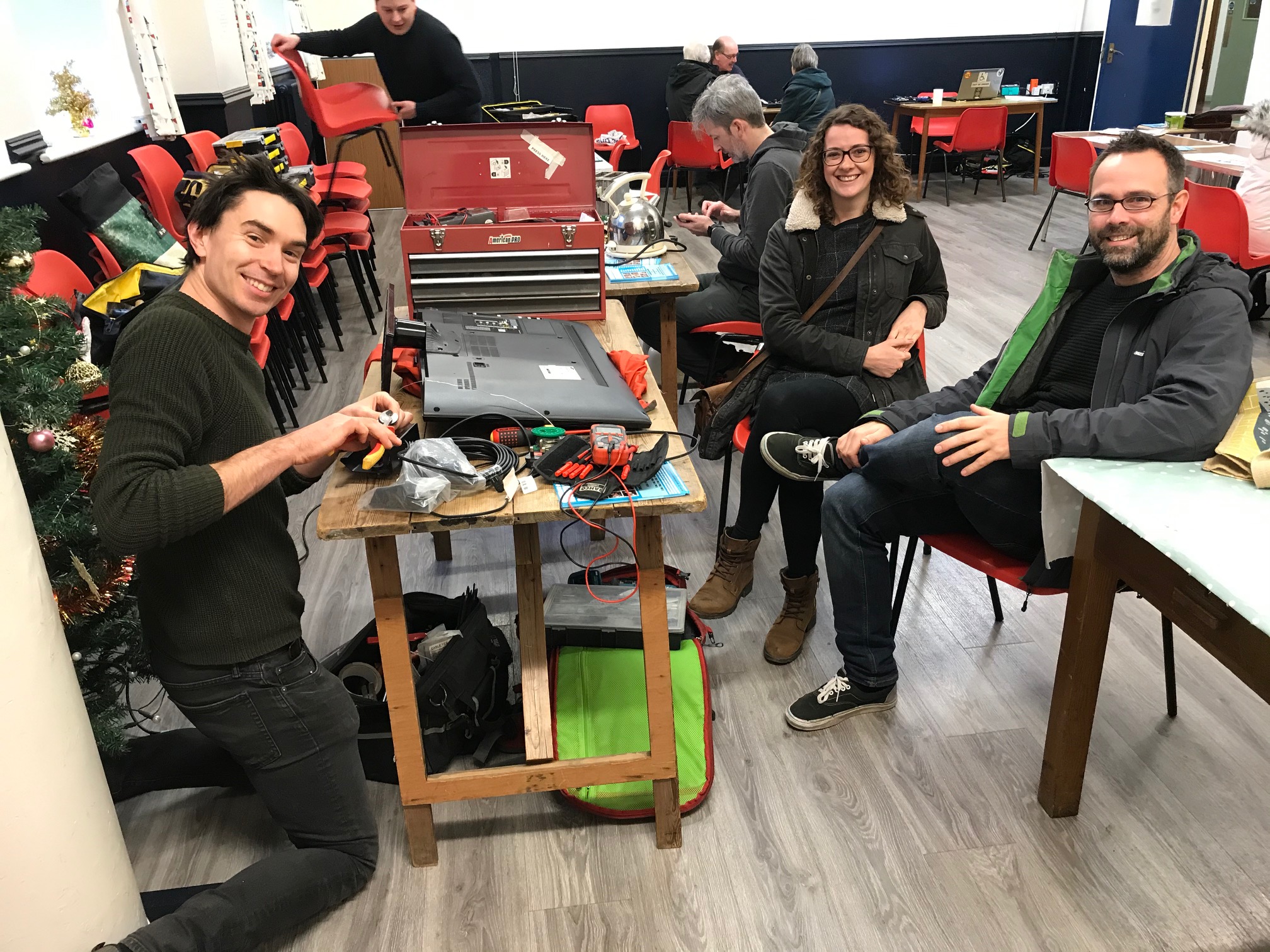 A team of volunteers will help you to repair the items you bring in free of charge, although many people choose to make a donation to help keep us running.
Whenever possible, we will support you to repair the item yourself, this way we all learn something. Don't worry, if you don't feel comfortable doing something, we will help.

We are happy to help you with…
Clothes, Ceramics, Lamps, Radios, Clocks, Bicycles, Vacuums, Toasters, Electrical, Lawn Mowers, Woodwork and more…
Tips to increase chances of a successful repair

History
Think about the history of item and how it broke. Any clues are very useful. How was the item being used before it broke? What happened when it broke; any unusual noises, lights or smells?
Parts
Bring the appropriate parts it would need to function normally- Light bulbs for lamps. CD / DVDs for players, connection / power cables, batteries (even if its mains powered, batteries can help identify the fault), headphones, remote controls, etc.
Please do not ignore any manufacturer's guidelines or put yourself at unnecessary risk.
YouTube
It is always worth a quick look on YouTube to find a video of a similar item to yours being repaired – it will help you work out what spare parts might be needed. This is especially relevant for larger items like washing machines that you cannot bring to a Repair Café.